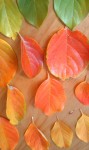 What does finding a Word for 2107 mean? Your word is an abbreviated intention. The word you chose encapsulates what your primary focus will be for the year, and the word serves as your guide when faced with decisions and setting goals.
The Latin root for intention is intendere which means to stretch toward something. That's a good way to think about choosing your word for 2107.  What do you want to stretch toward this year?
Some examples would be; laughter, stillness, patience, spaciousness, motivation, friends or socializing, confidence, self-care, kindness, humility, carry-through, stretching out of comfort zone, healthy and fun.
Here are my suggestions for discovering or uncovering your word, or words, up to three.
1.  Write a list of words that entice you, speak to you, or that you would like more of in your life.
2.  It might help, if you're stuck, to list words that describe people you admire.  What do you yearn to have in your personality or life that you see in them?
3.  Read the completed list out loud and make a second list of those words that jump out to you.
4.  From that second list chose 1. 2 or 3 words, more isn't better unless they are great fits.
Sometimes it helps to sleep on it before making the final choice.  Read the list over before you go to sleep.  In the morning think about the list and see if a word calls out. . Maybe your dreams contain the word for you. It should feel spot on when you awaken to it. You'll know.
When you have your word, write it down on post-it notes and stick them where you often look until you get it in your mind.  Ponder the word and embrace it.  Be curious about it.  Let it filter through your defenses and into your consciousness.
It helps to journal about how you will function differently in your life with this intention.  You can choose a true or imagined situation to write about, putting your words into action and the outcome.  Visualization is another way of doing this if journaling isn't your thing right now.
I'm passing this on now because I've been choosing words for 5 years now and find it quite helpful.
Using the comments below, share your word and thoughts about the process you took to get there.
Happy new year!