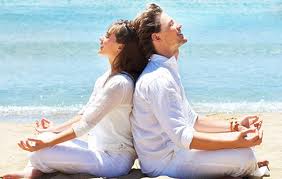 My Meditation classes and workshops are for your mind and body health and living mindfully
The next group meditation series begin in Jan. 2018 and another in March. I'll teach two writing-based for inner guidance workshops this coming winter, 2018.
Who's the group meditation and mindful living class for? Complete beginners, new meditators, and others who want practice with others.  See students comments below.  We sit on chairs.
Join my email list to receive invitations and notifications about this and other classes/wrkshops I'll teach. The sign-up form is an aqua bar near the top of my pages.
       Comments from students who took my class:
From Laurel:  After taking meditation class with Kimberly Wulfert, I finally have the daily practice that I have been wanting for years. In just a month I am already feeling its profound effects.  It is not only the actual time spent in meditation, but the way it affects the rest of my day (life). The discipline has carried over into other areas such as eating, exercise, work, etc. I am calmer, more patient, kinder, more focused, and sleep better. 
From Kathy S. : If you are really serious about learning about meditation and the benefits of doing meditation on a regular basis, you need to take Kimberly's meditation class.  I found it very informative and helped me meditate daily and I have noticed some of the benefits in just a short time following Kimberly's instructions.    

 Yes, men do take this class too 🙂
"I enjoyed the Meditation class.
The overview and explanations were clearly stated and the meditations done in class were exciting.
I have been working on Breathing/ Concentration meditation for 34 days (no misses).
I would highly recommend your class for anyone interested in learning about this very powerful and useful tool to help transform one's wellbeing.
It should be noted that the discussions and insights and thoughts of the fellow classmates were both reassuring and inspiring at times.
Clearly I have already benefited from my new "habit" of daily meditation in a number of ways.
I make better decisions and feel as if I am  part of a more connected universe!
Thank you,
Michael Spota"
From Sharon:   "I want to tell you how much I enjoyed and learned from your class.  Your enthusiasm for meditation showed in your teaching and I think really helped me connect to what you were teaching.  I am practicing meditation six times a week for 20 minutes a day, and the peace and clarity of mind that comes after a session is wonderful.  I thank you for that."
From Diane:  "I went to the first session of a beginning meditation class being taught by Dr. Wulfert with no notion of what to expect.  She asked each of us why we were there, and I replied that I figured it couldn't hurt and I had been recently coming across articles on the benefits of meditation.  At the very end of my introduction I casually said, "It might even help with my back and hip pain."  Since I hadn't considered that previously, I didn't think much more about it.
I diligently tried to meditate every day and realized about four weeks into it, that I no longer had any back or hip pain, both of which I have had at a chronically low level for the past twelve years. 
 I was amazed and tried a little experiment.  I stopped meditating for ten days.  I found the pain was back — only to leave after a week of meditating again.  I have continued to meditate for the past three months with no resumption of pain. 
As a complete novice, I found the class very insightful and useful.  I appreciated getting various slants on meditation from a scientific viewpoint.  It was helpful to get to try various types of meditation, allowing us to determine which best fitted our individual needs and preferences.  Dr. Wulfert was excellent at answering questions and engaging students, encouraging them to share with one another.  Her enthusiasm for the subject is contagious. I have recommended this class to friends."
 From Marian in Ventura: "I am a meditation convert.  I knew it would be good and good for me but I didn't know how good.  I had tried meditation on my own in the past but when a doctor recommended I try it I knew I needed to get serious and have some guidance. I found Kimberly Wulfert's class and although it was only 4 meetings long I learned so much and feel I progressed to the next level as I had hoped I would.

She gave us various techniques to try and encouraged us to find what worked best for each person and did so in an encouraging, nonjudgmental atmosphere.  In a very short time I have seen what a difference it  makes in my health and am learning to let things go as well and to be more patient with myself and the world around me.  I will seek more guidance when I am ready to take it up a notch.  I don't like to miss my meditations moments now and realize my day will be much better, smoother and I will approach it with more awareness if I take the time to meditate. "
This statement is from a massage therapist who took my class:

"I started Kim's meditation class as someone who I never thought I would become – the person who is always glued to her smart phone, always multitasking but feeling like nothing ever gets done, and constantly experiencing a mild buzz of anxiety.
At the end of the 5 weekly classes and with a consistent home practice of meditation, I feel closer to my true nature as a compassionate and confident person who is able to function throughout a whole day with a clear head.
Kim's approach to meditation is simple and clear.  Her inclusion of talk about the brain and how it works is a great part of her teaching. A lot of different people can enjoy Kim's meditation class."     M.B., Ventura
A former hospice nurse wrote me that:
"The class introduced me to many forms of meditation with the clear intention of mindfulness, quieting the mind, and healing the body.   I would highly recommend your class, for bringing the most up to date variety of meditations, as well as hand out information, to those who are wanting to live with more joy and less stress. 
I loved hearing the other student's comments. 
Thanks again for teaching us these healing methods; new to me, as it has been quite some years."  Kathleen
Another student wrote:
"The class was wonderful.  It wasn't what I expected; it was so much more and better than I imagined."  Karen T.
Questions? Give me a call. 805-320-9361  or  kwulfert@earthlink.net