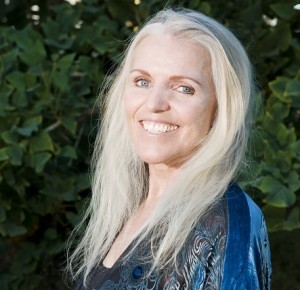 Welcome, I am Dr. Kimberly Wulfert, a licensed clinical psychologist since 1989,  in private practice in Ventura. I help adults who live in California, and coach nationally by phone.
I bring you 35+ years of experience helping clients. I believe our mind and body are completely intertwined, one affecting the other. I take an integrated approach to emotional wellness by focusing on your whole self, your body, mind, food, health, environment, your whole story and  potential.
I am a certified HeartMath Coach and trained life coach. I teach classes and workshops I 've developed with a holistic health + mindful perspective, such as Meditation for Mind Body Health,  Mindfulness Meditation for Abundant Creativity, Mindful Eating to Lose Weight. Two new workshops in Winter 2017 are Writing to Heal and Assessing Your Chakras.
If this sounds like what you are looking for, arrange a 20-minute no-cost phone meeting with me to find out if a mindfulness-based and integrated approach will help you. …. More
I'm licensed by the California Board of Psychology (License # PSY 11065)  to practice as a Clinical Psychologist to residents of California. My BS, MA, and PhD are all in psychology. I trained in clinical psychology for my Masters at Pepperdine University (1976-79) and my doctorate at William Lyon University (1983-86) . I earned my California license to practice  clinical psychology in March, 1989.
For many of those years, I specialized in pre- and perinatal psychology with individuals, couples, and infants. I led groups at St. John's and Community Memorial Hospitals for women and couples experiencing pregnancy, childbirth, infertility, and loss.d post Doc, I trained in diversified settings including hospitals and private practice with all types of problems and diagnosis. I specialized in psychometric test batteries for a long period of time, but no longer do this.  I provided therapy to groups, couples, families, and individuals from infant to elders, for more than 35 years. I've developed and led a variety of groups, workshops and classes in a few select areas.
Additionally, I am a meditation practitioner and teacher. I've taught various methods of meditation for Mind-Body Health at Ojai Park & Rec, Ventura Community Adult Ed at Ventura College, City of Ventura Community Ed,  and the Holistic Healing Center in Ventura.
I also taught mindfulness classes for losing weight, relief from chronic pain, and mindful solutions for those working from home and entrepreneurs, through a physician's office, the City of Ojai and the City of Ventura. I continue to teach Mindful Eating for Weight Loss workshops through Ventura.
Currently, I am on the Advisory Board for  Ribbons of Life Ventura, Breast Cancer Awareness, a wonderful non-profit org that serves mostly local women and their families in any stage of breast cancer, recovery, and reconstruction. I am professional member of ADAA, the Anxiety Depression Association of America
Formerly I served three years as Program Chair for the Ventura County Psychology Association, a chapter of the California Psychological Association and was on the Advisory board of New Life for women who suffered domestic abuse and are needing help as they start their new life.
As a licensed coach for HeartMath, I teach and help people to reduce stress, build resilience and calm their nervous system using a heart-based approach and biofeedback technology.
HeartMath is a registered trademark of the Institute of HeartMath®  emWave® is a registered trademark of Quantum Intech, Inc.