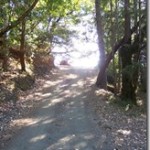 Group Meditation  and mindful living,  6 weeks starting Jan. 19, 2017, Thursdays 7-8 PM
and two all new half- day Sunday workshops- Meditate on Paper, in Feb. and Chakras Energy Profile, in March.
Click on the Meditate tab above for details and registration information.
Possibility in the Works- A group I'd like to offer from my office
I'd like to get a sense of the interest in this group. It has been percolating in my mind for a while, so if it entices you, send me an email with the class name in the subject line. Ask any questions you may have too and I'll send you notification if it looks like there is enough interest to begin registration.  I'm limiting the group to 5 or 6 people so I encourage you to connect with me if you are at all interested.  Those who do will get advance notice and therefore the first choice.
Write to Heal Women's Circle
It will probably be 12 weeks. The purpose of this closed group is healing not learning how to write or be critiqued on your writing.  You will write in class, using prompts or assignments, and then share if you want to.  Both reading/sharing your written story and witnessing another's story are powerful sacred ways of coming to your own truth, insights, forgiveness, self-love and compassion for yourself and others.
This will be a small group of women who are 40 and older. We will grow close, building some intimacy as we meet for such a length of time and share.    Everything shared will be confidentially held by all, as will the names of the members of the circle.  In groups like this, I'll talk to each candidate in advance to be sure it would be a good fit for each woman and the group.
One of the many secondary gains from using writing to heal wounds and issues, past or present,  is that you build mindful awareness.  We will use communing with nature as one source of writing to build mindful awareness and I will ask you to read a book along this thread if you will. I won't make it mandatory, but I think you will really enjoy it and I'm quite sure it won't be what you expect! To be revealed on the first day of class.
BONUS- A private 45 minute session with me to talk about anything of your choosing. We'll meet in my office during the second half of the classes closer to the end when you have had more time to write and want to process something further or deeper or in private.
I estimate the fee for 12 weeks and the bonus will be $575, pre-paid.  The  location is in Ventura. Time and date TBA, but most likely it will be held on Tuesday evenings.
This class is for women who are absolutely ready to MOVE-ON, get past the past, who want growth and personal development, peace and inner calm as a result of this class, and who also want to learn to use writing as a method of insight when the class is over.  Journaling between our sessions is encouraged.
Email me directyourbrain@kimberlywulfert.com and look for the spam blocker email you have to click on just one time so that I get your email. Or call me 320-9361.