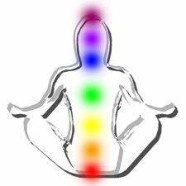 NEW  Workshop- Assessing your Chakras' Profile which is your personal energetic profile!
Your chakras' energy is always changing which can cause health problems in your body, mind and emotions when they become blocked, fully or partially.
The main goal of this workshop is for you to learn how to read/assess your current chakras state of being – mentally, physically, emotionall and spiritually.  You'll discover your own
Chakras Energy Profiles 3 different ways that I'll teach you and you'll practice.  Then you can easily use any of them again at home and use the feedback  a method provides as a personal guide to make the changes you want happen in your life.
I'll do a review of  the 7 main energy centers in your body  for those of you who are new to the chakras system and to refresh the memory of prior students.
When, Where, How Much:
Sunday March 5, 11-3:30  $49.00 adults, beginners, no experience needed.
Bring a notepad, lunch and drink for a fun power-punched day of getting to know yourself on an energetic level. Dress in layers and please arrive before the class
start-time of 11 AM. We'll meet in the big room at Barranca Vista Center.
Pre-register online www.cityofvetura.net/recreation
or by phone 654-7563
More info http://kimberlywulfert.com/meditate/chakras-energy-profile/
Or email me.  Bring a friend or partner. Have fun!
Namaste,
Kimberly