What I Do
My desire is to help you make your life meaningful and satisfying, to find inner peace and renewed trust in your own perceptions so that you can be decisive and take the actions you desire. I help women suffering from:
Anxiety Disorders,
Worry,  Fears
Insomnia, Fatigue
Stress Reduction
Depression
Life Transitions 
Grief and Loss
Self-doubt
Sexual Abuse
Adult Children of Narcissistic or Self-absorbed Parent(s)
Weight Loss|
Mind-Body Illness
Women's Issues
Personal Growth & Transformation is the end result
My approach is mindfulness-based therapy, not Buddhist, but taken from the latest neuroscience research as it relates to helping you to change your experience of life and overcome anxiety and emotional pain that is showing up in your life today.  I believe there are limitless possibilities within every human being and therefore I do not set limits for you via a diagnosis or labels. More
Who I Am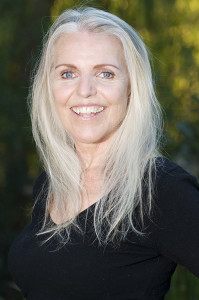 Welcome, I am Dr. Kimberly Wulfert, a licensed clinical psychologist since 1989,  a trained life coach and a meditation for mind body health teacher.  I help adult men and women in my Ventura office and coach by phone nationally.
I bring you 35+ years of experience helping clients of all ages and circumstances.  I believe our mind and body are completely intertwined, one affecting the other. I take an integrated approach to emotional wellness by focusing on your whole self and health, your whole story, and your whole potential.
If this sounds like what you are looking for, arrange a 30-minute no-cost phone meeting with me …. More